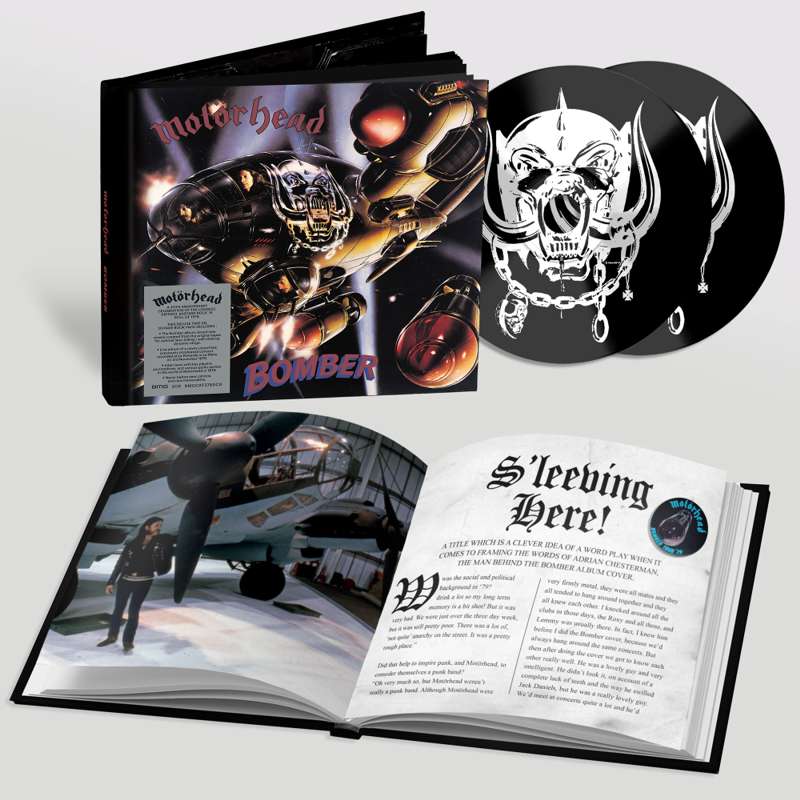 Bomber [2CD Mediabook]
A 40th Anniversary celebration of the loudest, dirtiest, bastard rock 'n' roll of 1979
This product is on pre-order and will be released Oct 25
This deluxe two CD, 20 page mediabook includes:
· The Bomber album; brand new master created from the original tapes for optimal lawn killing / wall-shaking dynamic range.
· Live album of a newly unearthed, previously unreleased concert, recorded at La Rotunde in Le Mans on 3rd November 1979.
· Interviews with key players, accomplices, and various guilty parties in the world of Mötorhead in 1979.
· Never before seen photos and rare memorabilia.

Tracklist
DISC ONE - Bomber
Dead Men Tell No Tales
Lawman
Sweet Revenge
Sharpshooter
Poison
Stone Dead Forever
All the Aces
Step Down
Talking Head
Bomber

DISC TWO - Live at La Rotunde, Le Mans 3rd November 1979
Overkill
Stay Clean
No Class
Metropolis
All the Aces
Dead Men Tell No Tales
I'll Be Your Sister
Lawman
Too Late, Too Late
Poison
(I Won't) Pay Your Price
Sharpshooter
Capricorn
Train Kept A-Rollin'
Bomber
Limb from Limb
White Line Fever
Motörhead