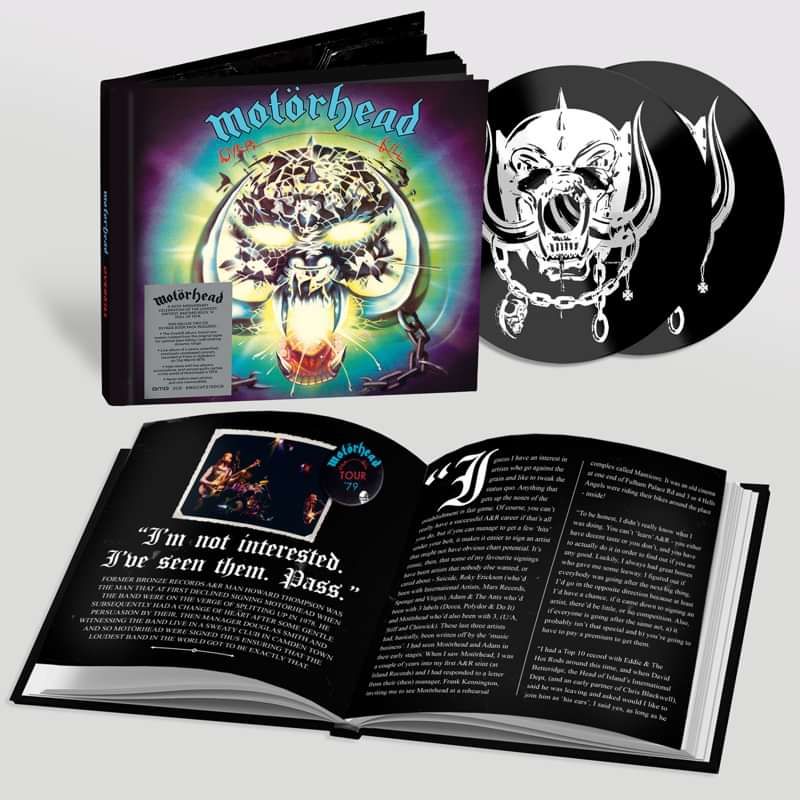 Overkill [2CD Mediabook]
A 40th Anniversary celebration of the loudest, dirtiest, bastard rock 'n' roll of 1979
Last order dates for Christmas delivery (recommended but not guaranteed)
For items shipped from the United States: USA - 13 December, international - 2 December.
After these dates, orders will be dispatched but may not arrive on time for Christmas.
This deluxe two CD, 20 page mediabook includes:
· The Overkill album; brand new master created from the original tapes for optimal lawn killing / wall-shaking dynamic range.
· Live album of a newly unearthed, previously unreleased concert, recorded at Friars in Aylesbury on 31st March 1979.
· Interviews with key players, accomplices, and various guilty parties in the world of Mötorhead in 1979.
· Never before seen photos and rare memorabilia.

Tracklist
DISC ONE - Overkill
Overkill
Stay Clean
(I Won't) Pay Your Price
I'll Be Your Sister
Capricorn
No Class
Damage Case
Tear Ya Down
Metropolis
Limb from Limb

DISC TWO - Live at Aylesbury Friars, 31st March 1979
Overkill
Stay Clean
Keep Us On the Road
No Class
Leaving Here
Iron Horse / Born to Lose
Metropolis
The Watcher
Damage Case
(I Won't) Pay Your Price
Too Late, Too Late
I'll Be Your Sister
I'm Your Witchdoctor
Train Kept A-Rollin'
Limb from Limb
White Line Fever
Motörhead