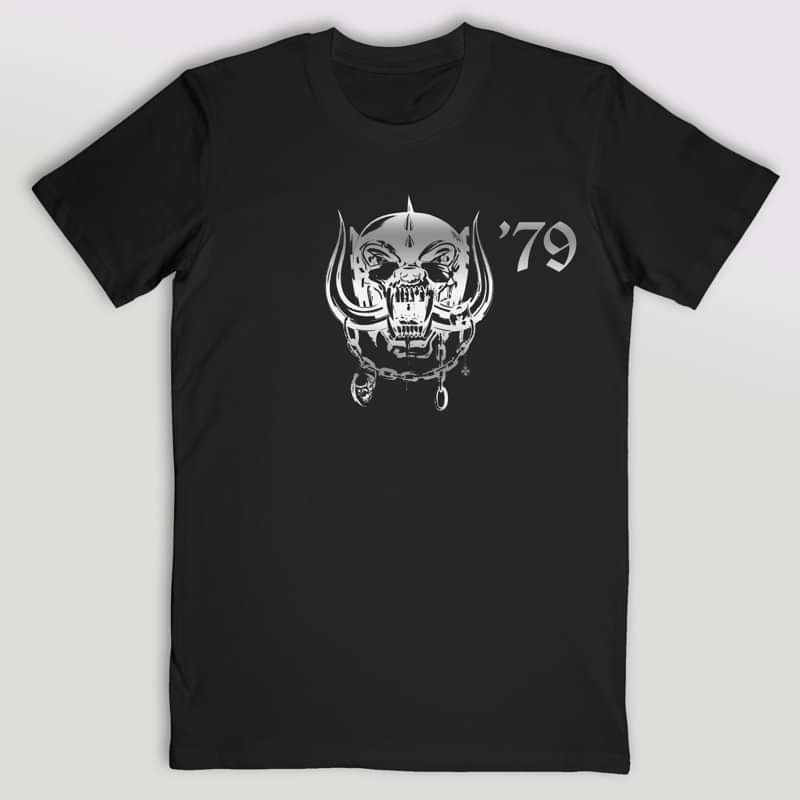 Motörhead '79 Tee
Last order dates for Christmas delivery (recommended but not guaranteed)
For items shipped from the United States: USA - 13 December, international - 2 December.
After these dates, orders will be dispatched but may not arrive on time for Christmas.
To celebrate the 40th Anniversary of both Overkill and Bomber, this new and exclusive Motörhead '79 tee, features the Warpig '79 logo on the front, with the Motörhead logo printed on the back, both in a silver matte print. Printed on a black tee.